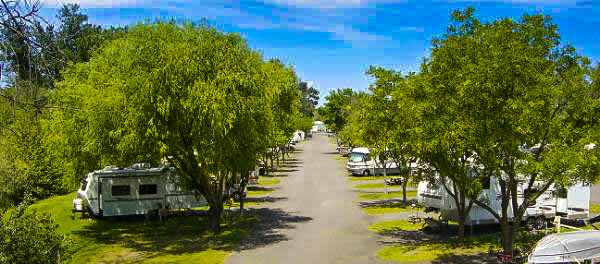 Row D is on the left (creekside) and Row C is on the right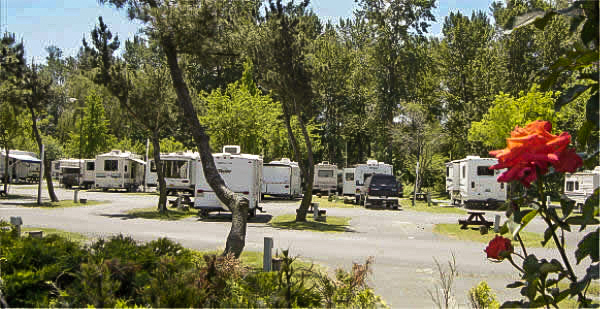 This was taken from the office, showing a site in row "A" to the side of the rose. Row B is next, then Row C, and Row D is fronting the creek.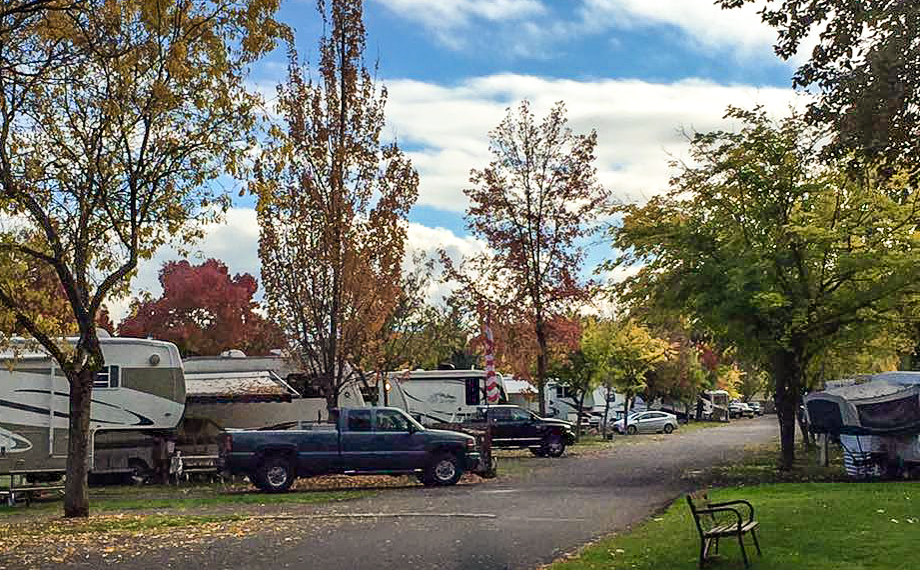 Fall street scene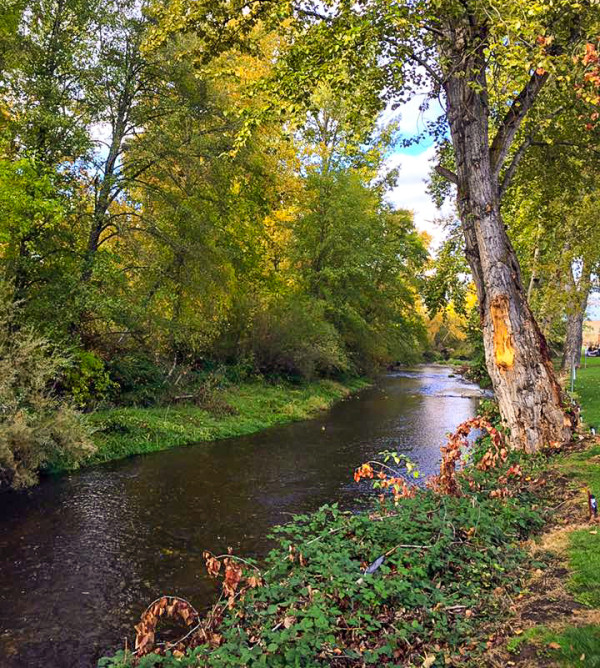 Beautiful Bear Creek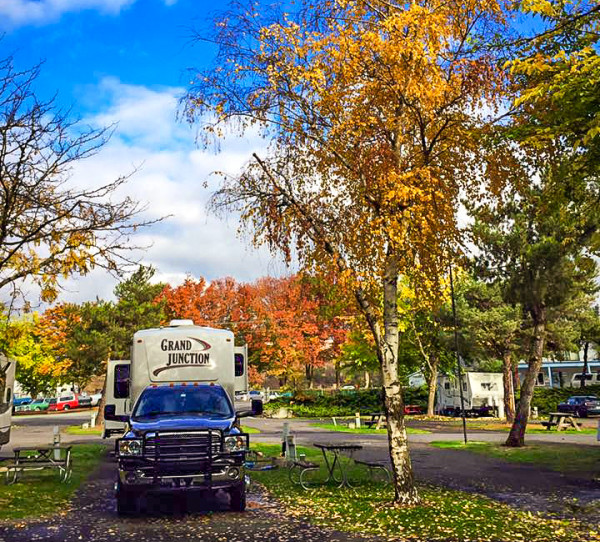 Spacious pull-through sites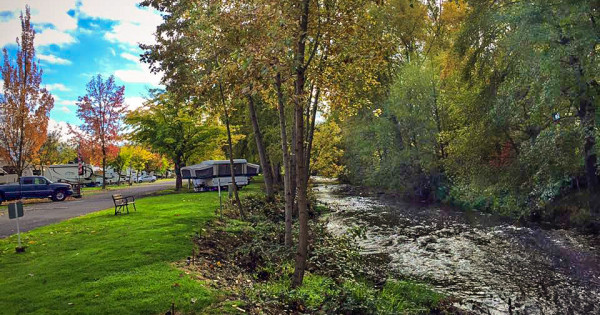 Bear Creek fronts the sites in Row D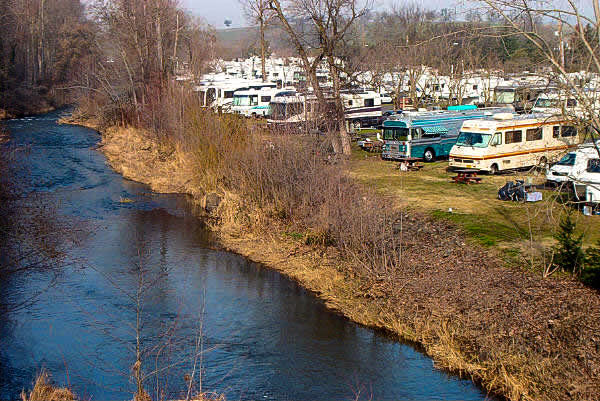 This shot was taken in the wintertime. Although the trees are bare, this allows for a better view of the sites along Bear Creek.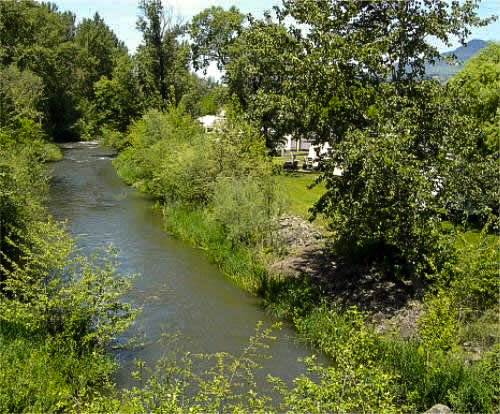 This was taken from the same spot in the summer with the trees filled in.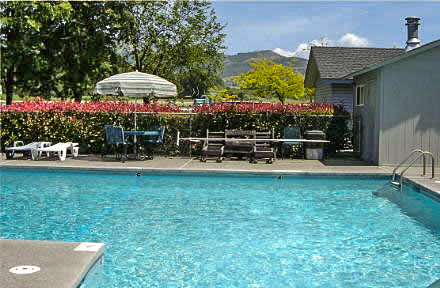 The heated pool is a hit with our guests during the beautiful Southern Oregon summertime.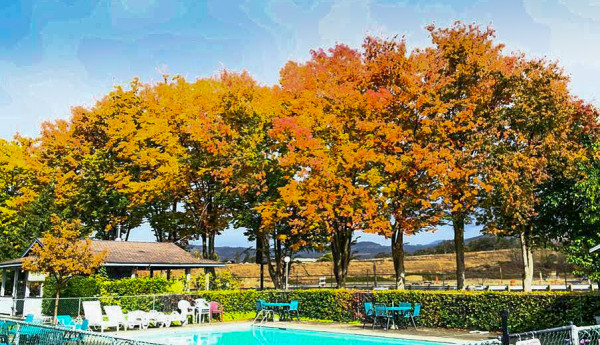 Pool in Fall colors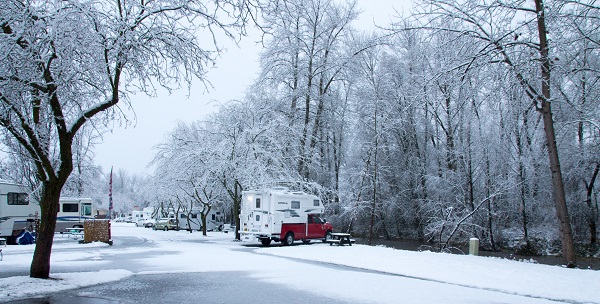 The park turned into a Winter Wonderland in December, 2015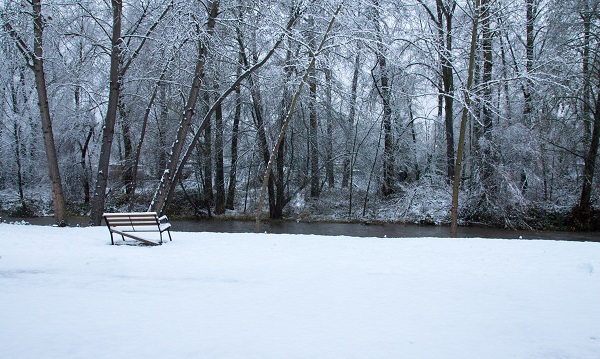 Bear Creek was so peaceful and serene blanketed in snow.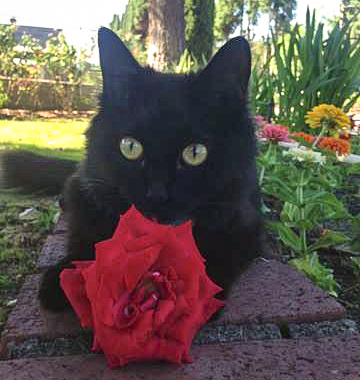 Meet Baby Girl, our sweet kitty mascot.
She just loves visiting with our guests when they come to the office.
We all hope you'll come visit us soon!