Site Map (click for full size)
We have a total of 110 spaces, all with full hookups (20, 30 and 50 amp electric service).
All sites in Rows B and C are pullthroughs (average 22 feet wide and 70 feet deep).
No tent sites.
Rates include cable TV and free wi-fi can be accessed from the entire park and from our office, as well as high speed DSL connection for those without wireless capacity.
Meticulously clean showers and restrooms.
Laundry room.
Picnic table at each site.
Heated pool, BBQ pits, horseshoes and basketball court.
The office has a small store with basic camping supplies, soft drinks and snacks (but no perishables like milk, etc.).
Propane is sold onsite for portable tanks and we also fill built-in motorhome tanks.
RV storage
Check In is anytime AFTER 12:00 noon!  Check Out is anytime BEFORE 12:00 noon! 
If you need to arrive earlier for an appointment or event, please call the office so we can make sure a site is available!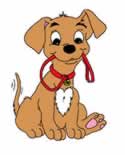 Pet Policy:
On approval only.
All dogs must be leashed at all times and walked in pet areas only (north field).
Pets must be cleaned up after.
No pets allowed in any park buildings.